How To Get Your Lawn Through The Seasons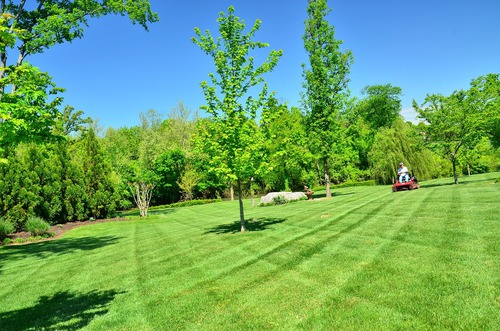 Are you a homeowner in Ann Arbor?
Do you spend a lot of time trying to keep your lawn looking fresh and healthy all year long?
Do you know the right way to take care of your lawn in the winter in order for it to look great in the summer?
Michigan winters can be harsh, and it's hard to know how to get your lawn to look its best. At The Turf Guys, your premier Ann Arbor lawn maintenance company, we want to give you the knowledge to better understand how your lawn grows, so you can take care of it properly!
The Turf Guys has been helping homeowners in Ann Arbor take care of their lawns for 25 years. We offer many services such as fertilizing, aerating, and weed prevention treatments to keep your lawn looking healthy.
Depending on the season, there are many things you can do to keep your lawn looking great and provide a nice green space for you and your family to enjoy.
Spring: In the spring, your lawn is heavily reliant on water and fertilizer as the temperatures rise. The spring is a good time to lay new turf, seed your lawn and bare areas of your yard, and aerate your lawn to get rid of all that compacted soil left behind from winter.
Summer: In the summer, your grass goes through a lot of stress. From the heat to the unpredictable weather, your lawn needs a lot of care during this season. Watering is extremely important during the summer, as is mowing. You should water your lawn with an irrigation system or with a garden hose, and mow your lawn at least twice a week, except in periods of extreme drought.
Fall: This is season is a great time for lawn renovations. Taking care of your lawn properly in the fall will ensure that your lawn is ready for the low temperatures in winter. Feeding your lawn with potassium in the fall encourages strong growth and can toughen up your grass. Your last mowing of the year should be in late fall.
Winter: This is the time of the year that requires the least lawn maintenance. However, you should avoid walking on your lawn during frosty periods to avoid leaving black marks where your grass will die back.
If you're looking for other tips and want to talk to a specialist at a reliable Ann Arbor lawn maintenance company, call The Turf Guys today to see the services we offer, and get a free quote and estimate.